This glamorous white, gold, and silver Christmas Tree is the perfect neutral color scheme this holiday season!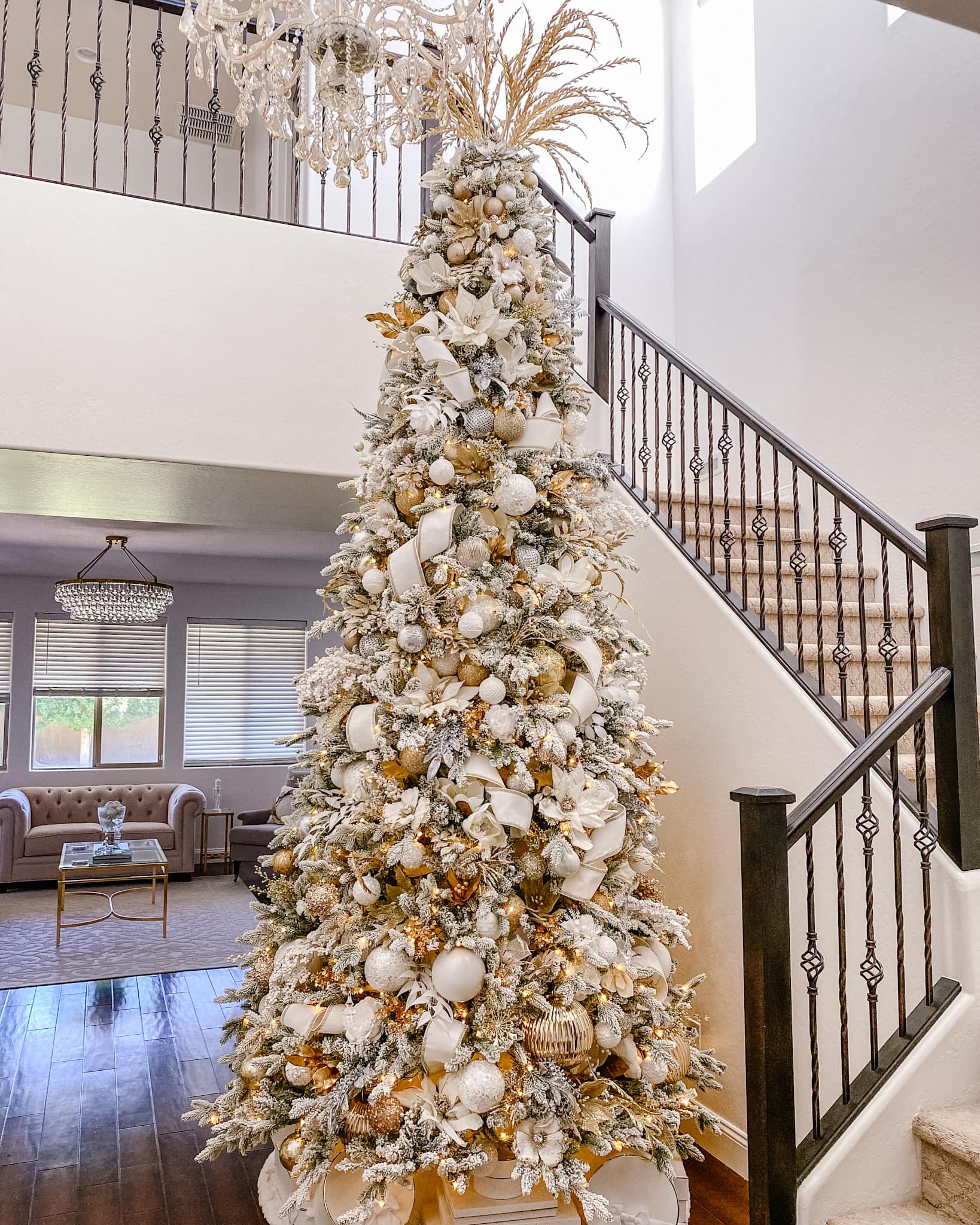 Similar to last year's Christmas tree, I went with a neutral color scheme to help compliment our home, with a touch more glam. One fabulous addition is this decorative white crystal-lined velvet ribbon, a show-stopper! I also added many more gold and white picks of various sizes to show greater depth and texture, along with an abundance of white and gold florals.
The complimentary silver added throughout the tree serves as a great accent color. I used several bulbs, florals, and picks to help break up the contrast. A great way to diversify your tree each year is to stick with a neutral base and then use a pop of color, that way you don't have to start from scratch each year and can invest in timeless ornaments you love.
For more color scheme ideas, check out my Decorating an Elegant Red, Gold, and White Christmas Tree post.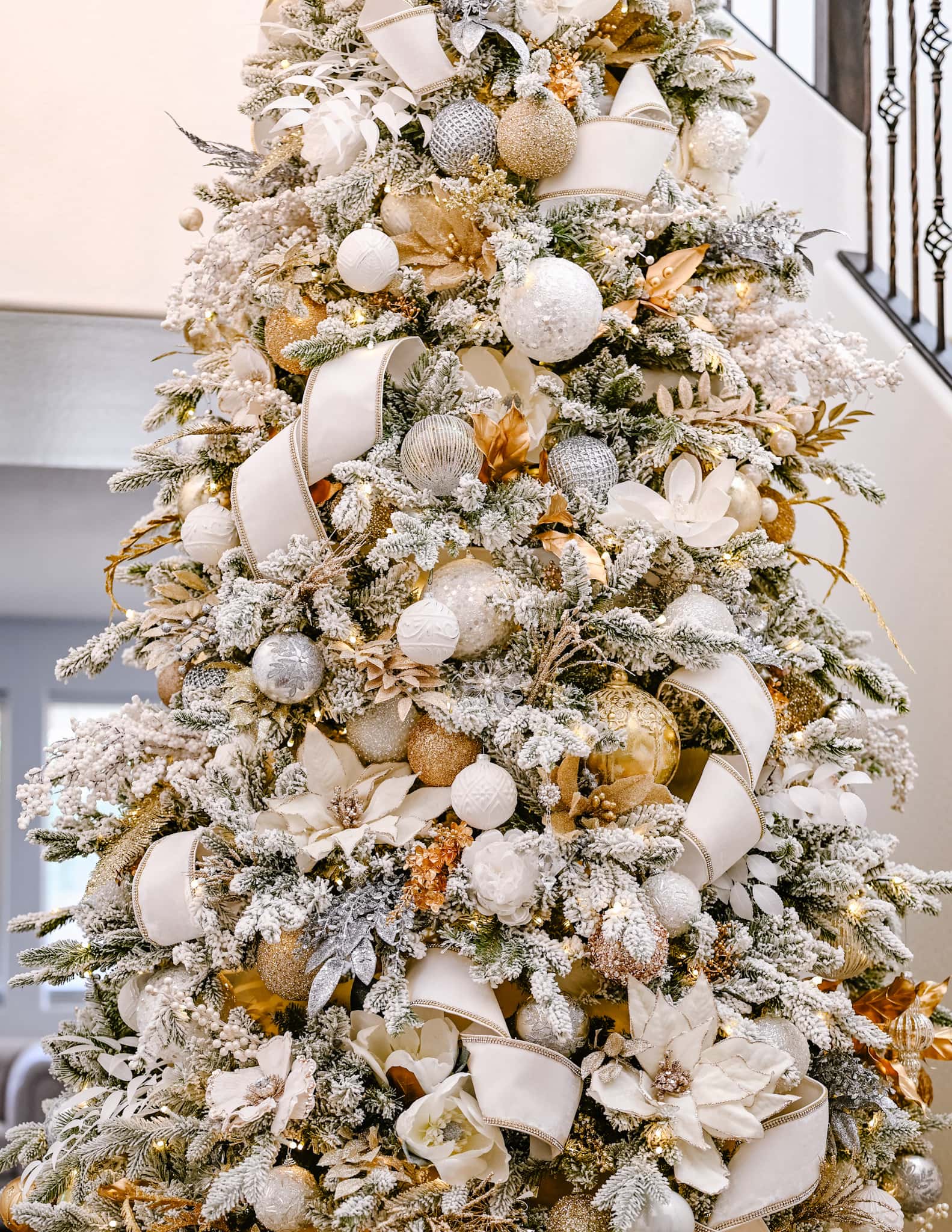 Our grand tree standing at 12 feet tall is located in our entryway, greeting each guest as they walk through our home. I love this location because the open floor plan allows you to enjoy the magnificent view from all different angles. If you are wondering how many picks, florals, and ornaments you need for your tree, check out my post "How to decorate an Elegant White and Gold Tree" where I walk you through the steps and calculations for your specific size tree.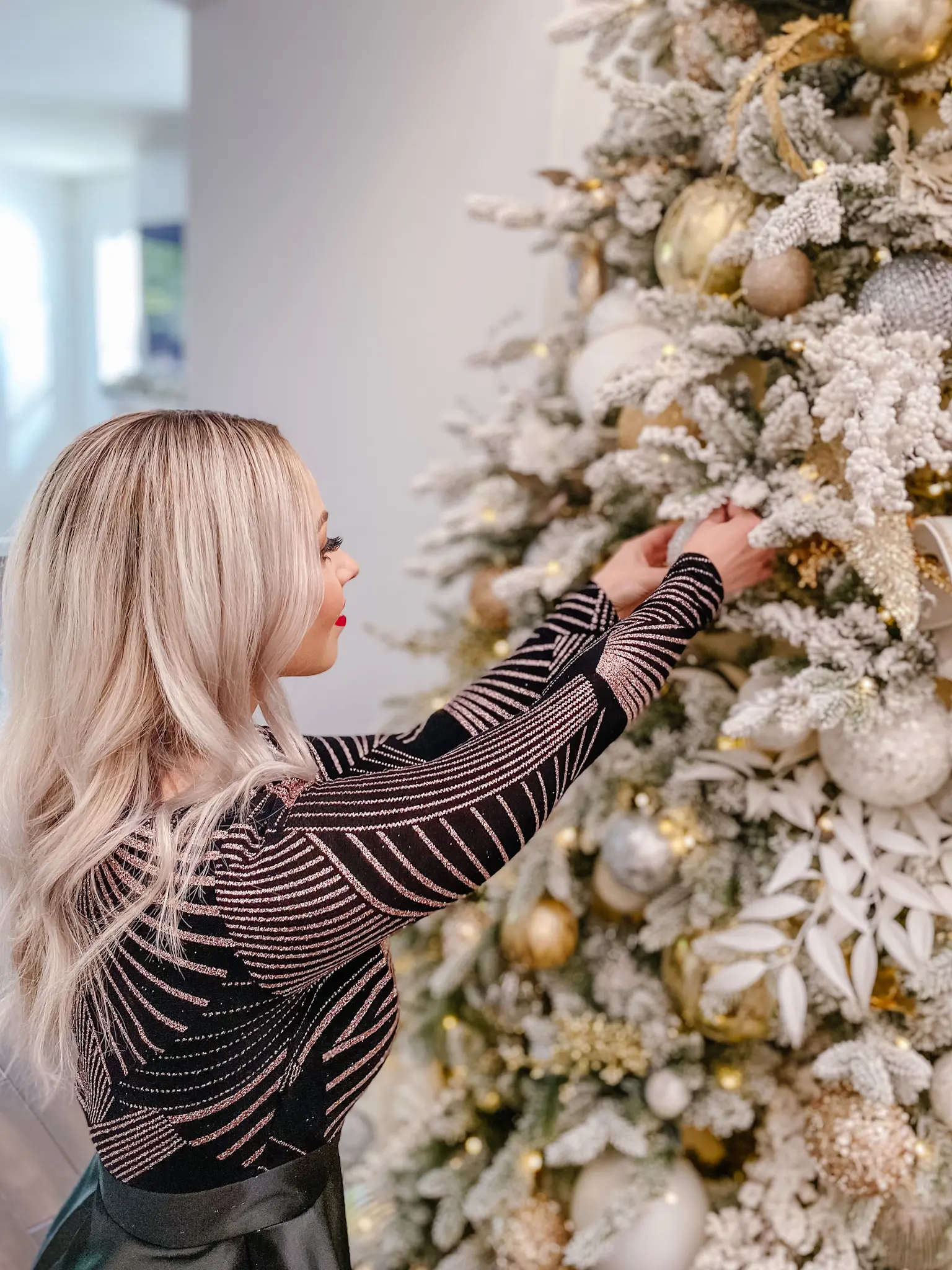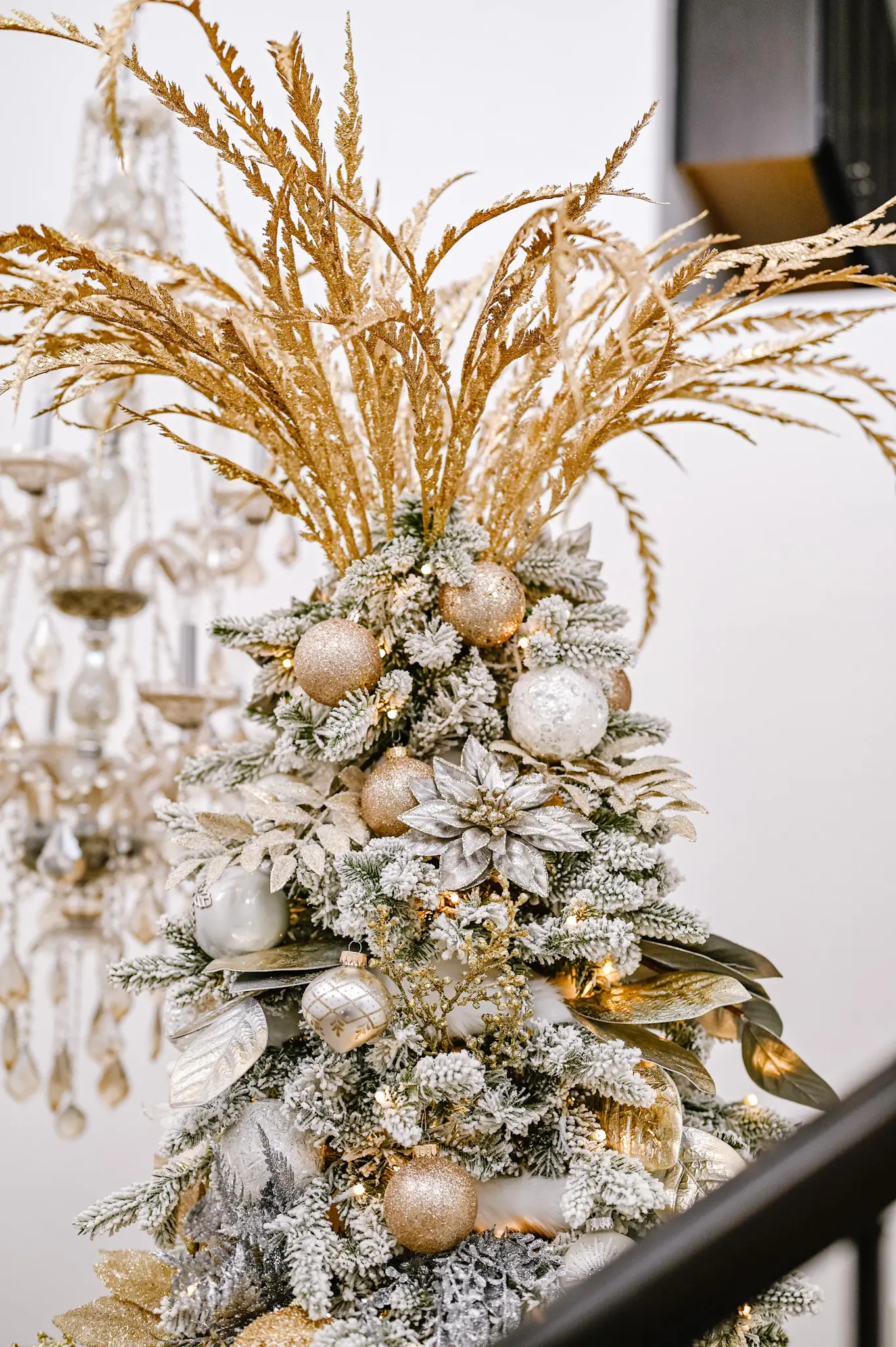 A tree of this stature needs a larger topper to allow balance from top to bottom. I tried adding a beautiful crystal star and it seemed a bit underwhelming. We did however use a crystal topper on our 7.5ft tree. Here I use 8 large gold picks and evenly place them around the top. I love the texture and color of these picks.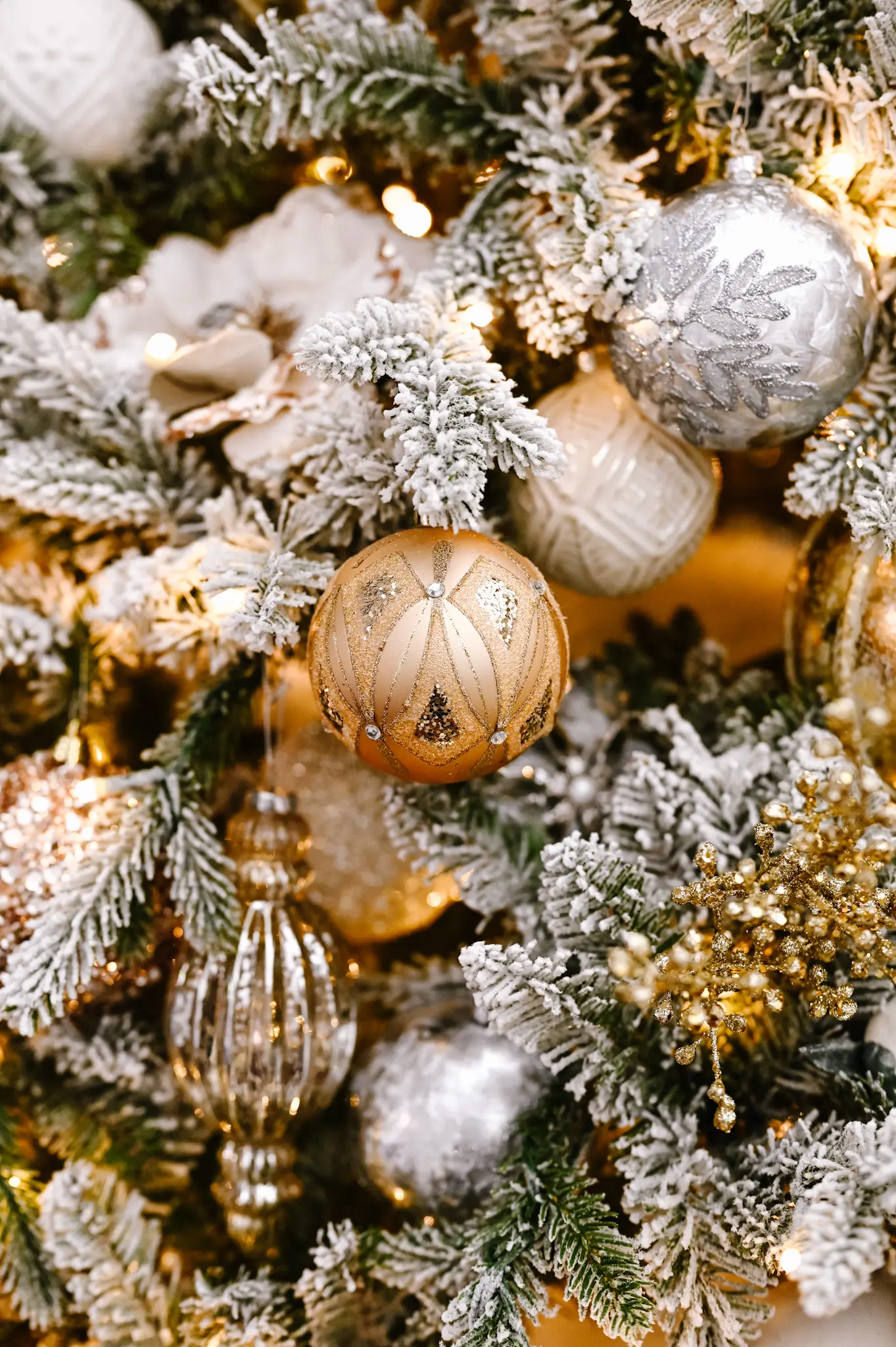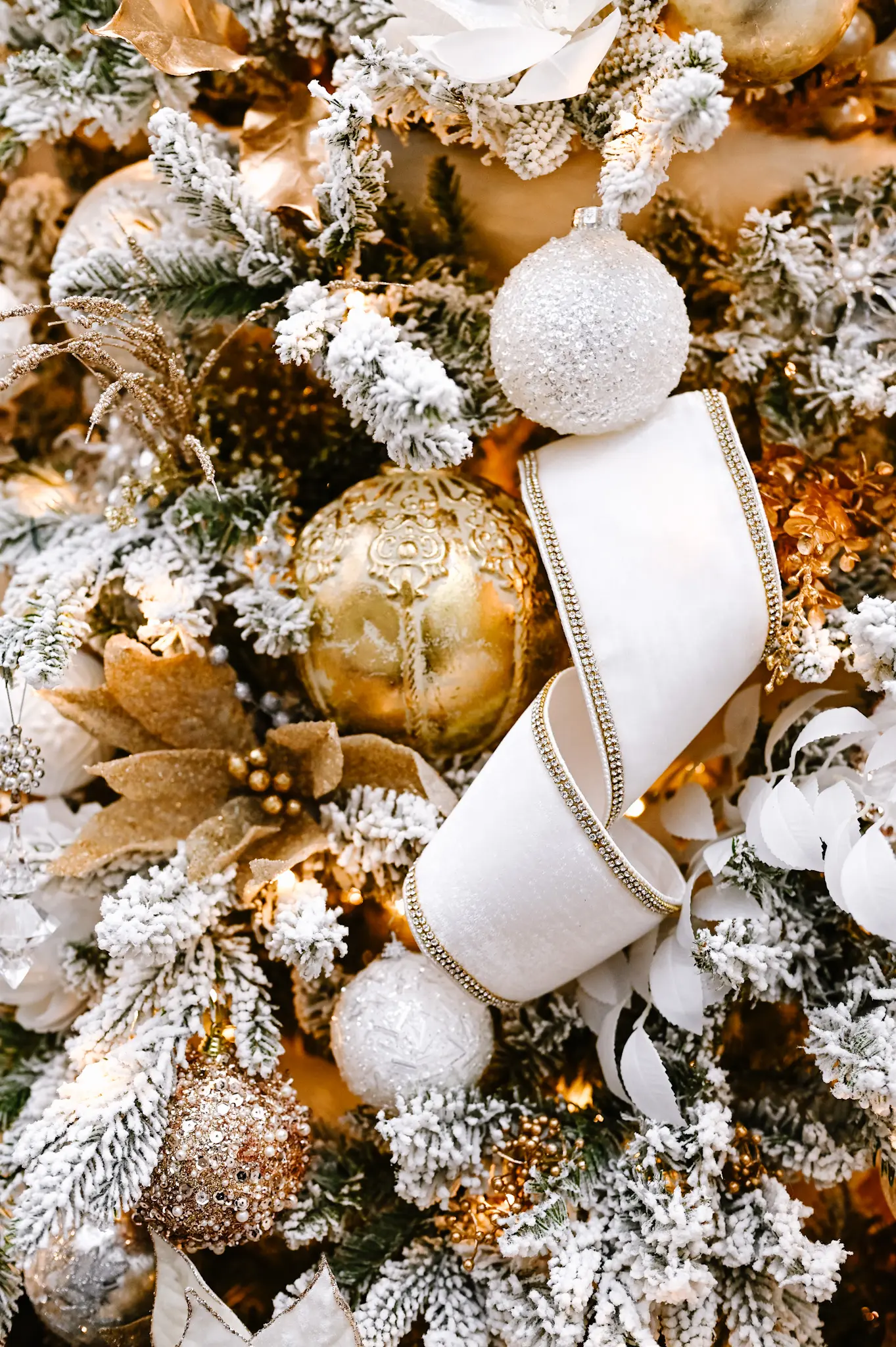 Throughout the home, we added more glamorous pieces like this crystal wreath I hung from our gleaming primrose mirror. I also love the addition of the unique modern snowman. Each year I try to add a few statement pieces that are versatile for years to come.
Happy Holidays, I hope you enjoy decorating your home too!
Shop My Christmas Decor